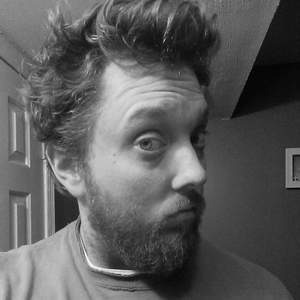 Jeff Hardy
Co-Host of Taking the Cynic Route
Jeff is a working stiff, husband, father, musician, and connoisseur of all things comedy. While he grinds away Monday through Friday he consumes many podcasts and has somehow found the time to start his very own. Never offended, always opinionated, and sometimes clever, his usual goal is to get the laugh.
Jeff is a lover of all things Baltimore including sports, pop culture, and the essence of what it means to be a "Baltimoron".
Jeff Hardy has hosted 50 Episodes.
February 22nd, 2018 | 1 hr 29 secs

3d, balls, bon jovi, colonoscopy, comedy, cynic, drive-in, movie, route

We discuss the vulnerabilities of balls, Bruce's trip to the 3D movie marathon, Guinea John's deep seeded hatred for Bon Jovi, and Jeff's colonoscopy. Yum, who wants dessert?

February 22nd, 2018 | 1 hr 23 mins

cirque du soleil, comedy, cynic, fantasy, italian, poop, raspberry, route, sci fi

We discuss personal poop stories, cirque du soleil, the origins of raspberry flavoring, italian stereotypes, sci fi versus fantasy, and we get way too personal with some butt health.