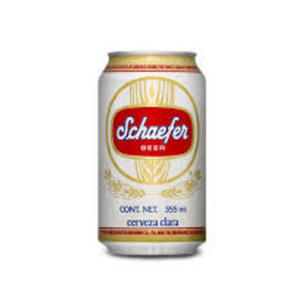 Beer Can Billy
Co-Host of Taking the Cynic Route
The original troll from the meat packing district of East Baltimore, BCB is no stranger to the route that is cynic. Stories for days and a flat top for decades, this silly bastard can hold his own in both the drinking and bullshit departments. He has pissed on others but never crapped in his own pants and can be found frequently, late nights at the Blue Oyster. He is the one, the only, Beer Can Billy.
Beer Can Billy has hosted 19 Episodes.
May 19th, 2019 | 2 hrs 7 mins

amy schumer, avengers, baseball, bernie sanders, budd dwyer, catherine pugh, childhood, chris farley, dr.dre, eastpoint mall, endgame, faces of death, fried chicken, jfk, joe biden, john lennon, marisa tomei, marvin gaye, memories, michael jackson, millennials, ms. piggy, pulp fiction, reginald denny, sam kinison, steve mcnair, tiger woods, traces of death, tropic thunder, whitney houston, youth baseball

It's been too long! Episode 29 of TTCR coming at ya with a vengeance. Special guest "Beer Can" Billy shares some quality stories. From accidental childhood racism to jerking off while driving, we cover all angles. We surprise Guinea John with Chris Farley's death photo and reminisce about "Faces of Death." So many random topics and sound effects, there's too much to list. Grab a snack, sit back, and listen to those sweet, sweet Baltimore accents. DOWNLOAD, LIKE, SHARE, SUBSCRIBE.

March 11th, 2019 | 2 hrs 10 mins

b & e, barack obama, bohemian rhapsody, breaking and entering, bruce jenner, caitlyn jenner, casey anthony, comedy, cynic, cynic route, dianne feinstein, drinking, drunk, freddie mercury, george takei, hillary clinton, ipa, irishman, mitch mcconnell, o.j. simpson, podcast, porn, r. kelly, robert kraft, rodney king, ttcr, vhs

We welcome back "Beer Can" Billy to the studio where everyone received an adult dose. From renting VHS porn to strippers shooting ping pong balls, this one pulls no punches. Probably the funnest and funniest to date, episode 25 explores everything. First time drunk stories, our adolescent lives of crime, R. Kelly bangin' kids again, Robert Kraft's handies, Obama's white half...this one has a little something for everyone. Crank up the perverted laughs for that long road trip and enjoy the route that is cynic. DOWNLOAD, LIKE, SHARE, SUBSCRIBE.

September 10th, 2018 | 2 hrs 5 mins

baseball, blowfly, chris davis, kaepernick, metoo, morgan freeman, nofx, orioles, roseanne barr, social media, televangelist private jet, tim tebow, woody allen

We welcome Beer Can Billy into the studio to share stories and opinions in that sweet, thick, terribly authentic Baltimore accent. We talked about gross people in public, Orioles baseball, and social media's impact on public opinion. We talked about the scandals of the day which were Rosanne Barr, NoFx singer's "off color" quote, and a wealthy televangelist who needs a 4th private jet. Bruce defends Woody Allen to the bitter end and Blowfly and An@l C%t compete for best song titles. Even more topics than I can keep listing so just listen to it already. Download, Like, Share, and SUBSCRIBE. Check out the Ol' Patreon for Patron Only Content!